Landscape architecture is currently experiencing a noteworthy moment in its history. A recent testament to its growing importance is the US Department of Homeland Security's decision to bestow the field with the prestigious STEM (Science, Technology, Engineering, and Mathematics) designation. Now classified as a part of the STEM educational disciplines, landscape architecture students in the United States can enjoy an additional 24 months of post-graduation employment and training opportunities, following an initial one-year period granted to all graduates.
This accreditation also brings with it a range of advantages, including heightened prestige, higher entry salaries, and increased career flexibility. Torey Carter-Conneen, the CEO of the American Society of Landscape Architects (ASLA), views this development as a significant advancement for landscape architecture education and practice, not only benefiting America but also the global community at large.
The latest news reflects the increasing importance of landscape architecture as a crucial discipline worldwide in recent years, intertwining with concepts of public health, environmental design, biophilia, sustainability, and re-wilding. Moreover, it highlights the close relationship between technology and this field. Modern landscape proposals heavily depend on advanced science and technology to forecast how ecological interventions may impact existing terrains and identify measures that offer the greatest advantages for both humanity and the natural world. While the vision of wild meadows and biodiverse forests remains free from external influence, achieving this ideal necessitates supportive assistance along the way.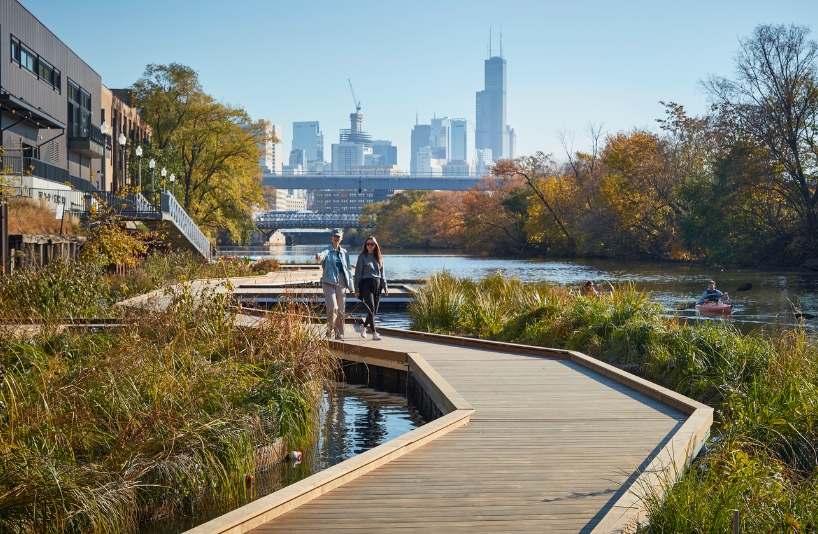 The movement to restore ecologies around our urban areas to their native state or modify them to withstand an increasingly uncertain climate has been steadily gaining momentum over the past few years. In retrospect, we explore the shift from meticulously groomed lawns to flourishing wildflower meadows, while also delving into a selection of landscape projects from our database that exemplify this transformative approach.
Although Frederick Law Olmsted is often recognized as the modern "father of landscape architecture" for his significant contributions across North America, particularly with New York City's Central Park, he may have been preceded by a British counterpart. John Claudius Loudon, a Scottish botanist, landscape architect, and journalist, played a crucial role as early as 1803 in promoting ideas of public parks, private gardens, and domestic architecture throughout much of the Western World. Prior to Loudon's influence, formalized nature was largely reserved for royal parks and palaces, exemplified by André Le Nôtre's renowned work on Louis XIV's Versailles, with historical precedents tracing back to Ancient Egypt. However, Loudon's endeavors granted the general public access to spaces that, while highly curated, provided booming cities with a semblance of a return to nature.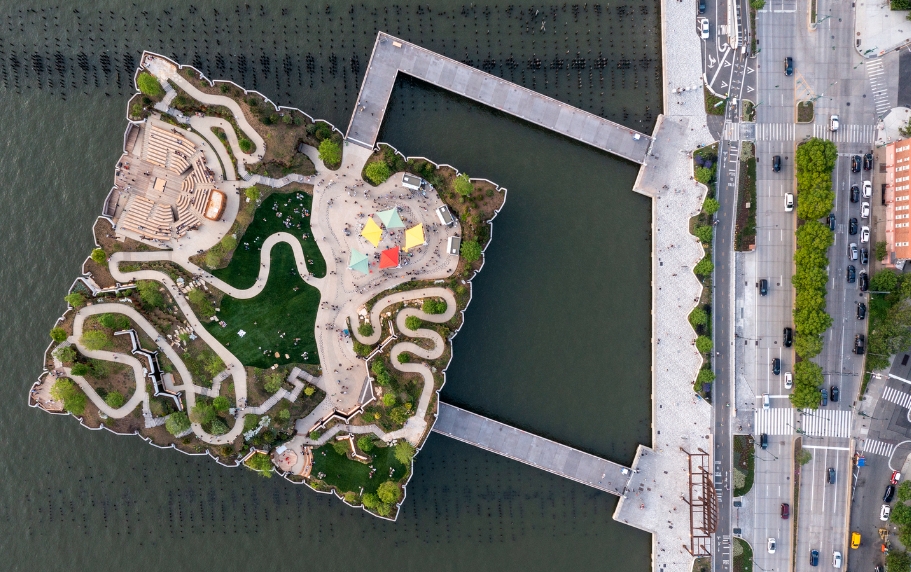 According to John Claudius Loudon's philosophy, for any creation to be acknowledged as a work of art, it must possess a distinctiveness that sets it apart from natural creations. True to this notion, the early landscapes that served as breathing spaces for city dwellers were far from natural. Local flora and fauna received little consideration, as indigenous plant patterns were replaced with well-organized hedges and exotic features. However, as the Arts & Crafts movement emerged in the later 19th century, planned landscapes began to align more closely with their surroundings, incorporating them seamlessly. This transformation led to the development of lushly designed urban green spaces in numerous metropolises across both the Global North and South.
It wasn't until the mid-20th century that the landscape architecture discipline experienced a profound environmental awakening. In 1962, Rachel Carson's influential work, "Silent Spring," burst onto the scene, shedding light on the perils of pesticides and urging a reevaluation of human intervention in delicate ecological systems. Following in Carson's footsteps, landscape architects like Ian McHarg and Roberto Burle Marx took up the mantle of environmental advocacy, paving the way for subsequent influential figures such as Norman Foster, Piet Oudolf, Martha Schwartz, and Doug Farr. These visionaries contributed significantly to the field, championing sustainable and ecologically sensitive design principles.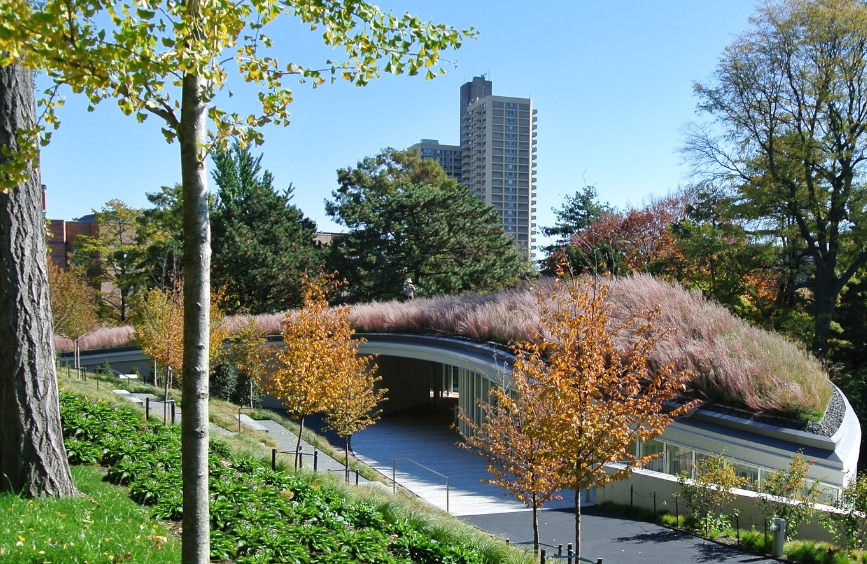 Presently, we stand at a pivotal moment in time. As climates shift worldwide, landscape and architecture have become more interconnected than ever before. Numerous practices now focus on holistic rehabilitation projects, embracing specialized scientific methods to transition from an anthropocene design approach to one that prioritizes ecological symbiosis between humans and nature. Notably, seed banks have evolved from being perceived as 'Doomsday' architecture to becoming featured as National Pavilions at Venice's 2023 Architecture Biennale, while passive decarbonization strategies are increasingly prevalent. These developments serve as just a few examples of the growing trend towards harmonizing human activities with the natural world.
Contemporary design movements, including Lo-TEK, which revolves around indigenous, regenerative technologies, as well as re-wilding and circularity, are challenging traditional perceptions of construction. These movements advocate for a less invasive, conservationist, and interdependent approach to landscape architecture and design. Emphasizing the unique characteristics of each local site and its historical context, studios like SCAPE, Hood, Cave_bureau, MNLA, DnA, and Zewde are leading the charge towards a renewed paradigm. Leveraging the potential of technological advancements, these visionary practices seek to restore and revive visions of landscapes from the past.
In our database, we have curated several examples that showcase native ecologies seamlessly integrated into built environments. These projects can serve as valuable starting points for the essential developments that lie ahead.