Paper and cardboard are increasingly becoming building materials. The Japanese architect Shigeru Ban is a pioneer of the material and is constantly demonstrating new projects with it.
A car made of cardboard – the car brand Citroën has demonstrated it with its Oli model. In order to make the innovative electric vehicle durable, the car manufacturer has laid out the cellulose in a honeycomb pattern and provided it with plastic coatings. For decades, the Japanese architect Ban Shigeru has been demonstrating that this idea has far greater potential with his buildings and structures made of paper.
He completed the most recent paper projects this year in the Ukraine, Poland, Slovakia, Berlin and Paris. In 14 evacuation centers, a system of relatively thin cardboard tubes was set up for the war refugees, with which large rooms can be divided into small private séparées by curtains. The system was first used in Japan in 2011 – after the earthquake, tsunami and nuclear disaster, to give the homeless some privacy even in large gyms. But the building material is also suitable for large structures that are exposed to wind and weather, as the well-known Japanese top architect repeatedly demonstrated.
Carried by hollow cardboard tubes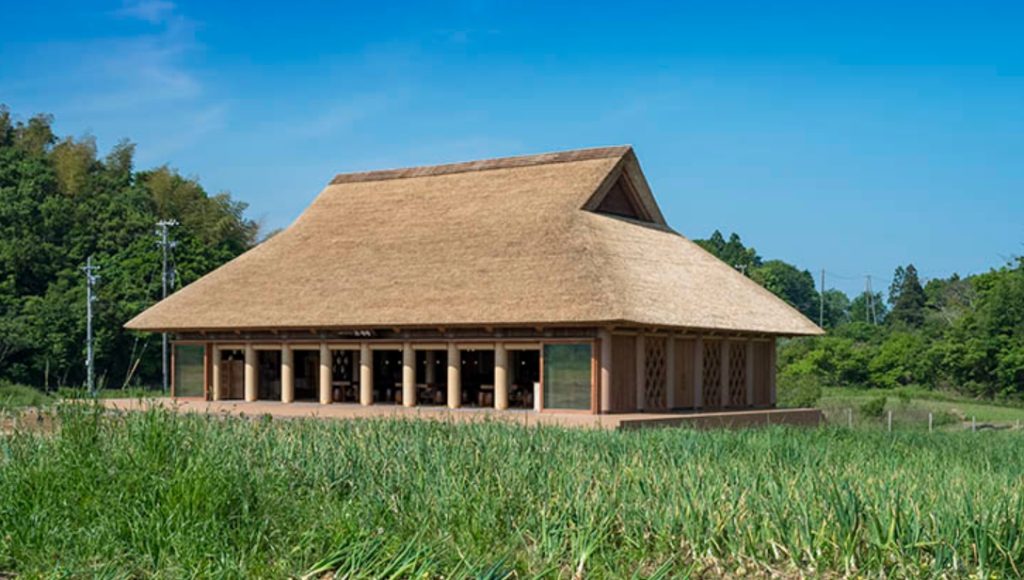 The most recent major structure is a restaurant in Hyogo Prefecture, built in the style of classic Japanese thatched farmhouses. In order to keep costs low, the 27 supporting pillars and the mighty cross-connections were not made from tree trunks, as was customary in the past, but from hollow cardboard tubes.
However, the architects had to cheat a little when it came to building materials such as the thatched roof, because the Japanese building regulations did not permit pure cardboard or a classic Japanese thatched roof. It is true that Japan approved cardboard once back in the mid-1980s. However, the rules of that time no longer apply. Cardboard projects must therefore apply for special permits.
To avoid this effort, the team mixed wood into the cardboard mass. The Japanese thatched roof method was also not permitted in this case. The roof was then covered in a European style. The 293 square meter building has been standing since 2021.
Nobility for paper as a building material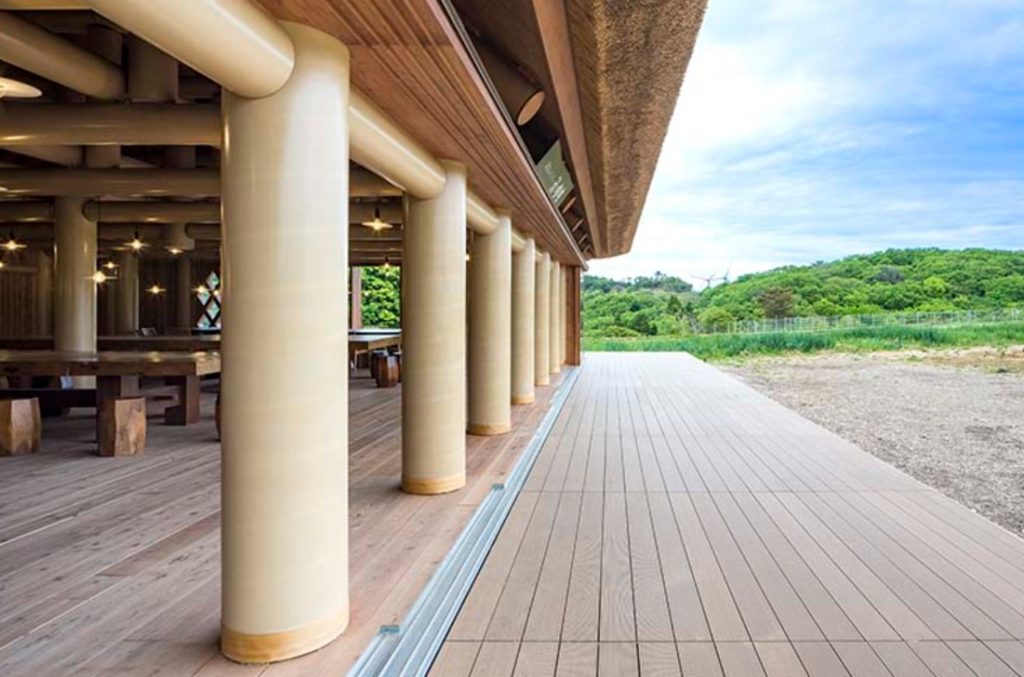 The idea came to him immediately after completing his architecture studies in the USA. He used paper back then because he had no money for wood, he said in 2015. In 1995 he built his first officially approved house: a weekend hut for himself. However, it ultimately only served as a demonstration object.
In 2000, paper as a building material received official nobility from the Japanese government. Ban was allowed to build the Japanese pavilion for the world exhibition in Hanover. One idea was to make it as recyclable as possible. Paper tubes covered with treated paper formed the elongated dome. The foundation was made of sand rather than concrete to create less waste.