By 2028, the city of Paris intends to transform the surroundings of the church, leaving the spaces wider and more open to visitors.
As part of a design competition that asked architects to reimagine the surroundings of Notre Dame Cathedral, the city of Paris announced that the space will be transformed by 2028 to add more value to the landscape and ensure a more peaceful and enjoyable visit for tourists. The winning project belongs to the Bas Smets bureau led by the architect and landscape designer Bas Smets, which is scheduled to be launched in 2024.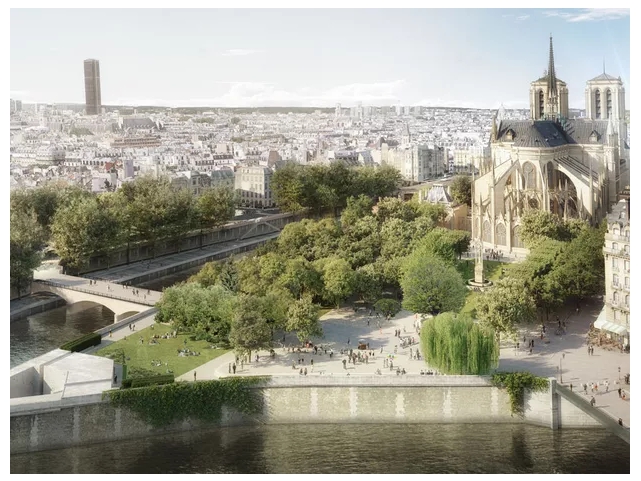 The architect's proposal is to highlight the square and the underground parking spaces below it, including the archaeological crypt, Place Jean XXIII behind the cathedral, the banks of the River Seine and the surrounding streets. The facade of the church will become an open space, which will allow you to see one of the symbols of the city of Paris directly from the neighboring streets. Thanks to the changes, the east facade of Notre Dame will also be highlighted.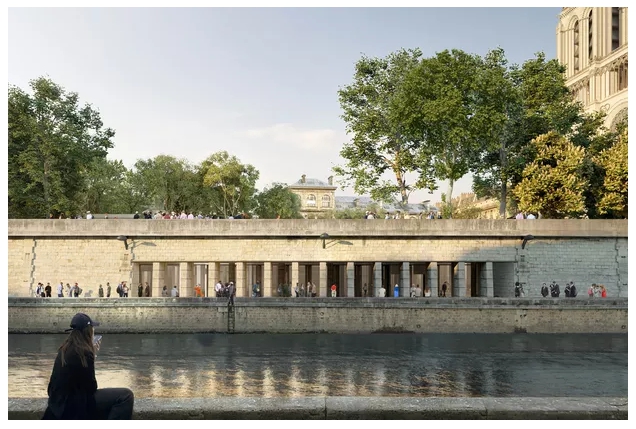 Existing gardens will be transformed to be closer to the Seine, creating a direct dialogue with the river, where about 130 new trees will be planted. "The project reimagines the symbolic public spaces around Notre Dame as a succession of climatic atmospheres. Constricted and intertwined around the cathedral, these spaces create new views of the church, establish new relationships with the Seine, and offer a host of activities in downtown Paris," the office explains.
Under the main square, there is still an underground parking lot, which will be transformed into a new space for walking and observing the landscape, as well as a new entrance to the over 3,000 square meters archaeological crypt.