This metropolis, 160 kilometers long, could accommodate up to 9 million people
About a year and a half ago, SMohammed bin Salman, Crown Prince of Saudi Arabia, announced the Neom project, a "linear" city, powered 100% by clean energy, saying that the country would invest between 100 and 200 billion dollars to make this utopia a reality. The proposed description of the new city, dubbed The Line, seemed straight out of a post-apocalyptic novel. No cars and no streets, but a futuristic "belt" more than 150 kilometers long, where high-speed autonomous public transport would allow people to move, and where infrastructure would rely on data processing by artificial intelligence to facilitate daily life.
When the project was announced, visuals of the development were notably lacking, leaving it up to the public to imagine what this one-of-a-kind city might look like thanks to a vague description stuffed with tech slang. But as the saying goes, a picture is worth a thousand words, and for anyone who wants to understand The Line, the pictures are finally here.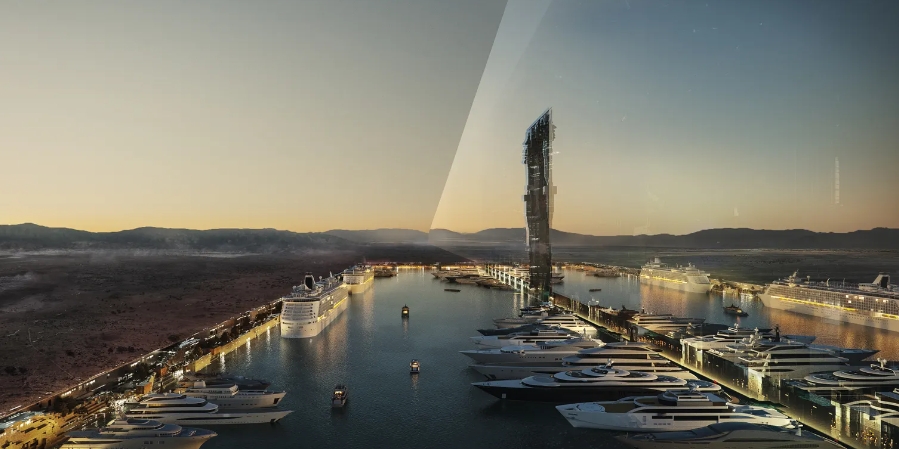 At the end of July, the prince finally shared visuals of the design of The Line, which allow a better understanding of the project. The project will be 200 meters wide and 500 high, and will be covered with a mirrored facade that will reflect the surrounding desert. The city will present itself in layers: schools, houses, offices and parks, among other infrastructures, will be superimposed on each other, favoring vertical movement in addition to horizontal displacements.
"When announcing the launch of The Line last year, we committed to a civilization revolution that will put people at the center, based on a radical change in urban planning," said HRH bin Salman in a statement. "The visuals unveiled today, which feature vertically arranged communities in the city, will challenge traditional, flat, horizontal cities and create a model for preserving nature and improving human habitation."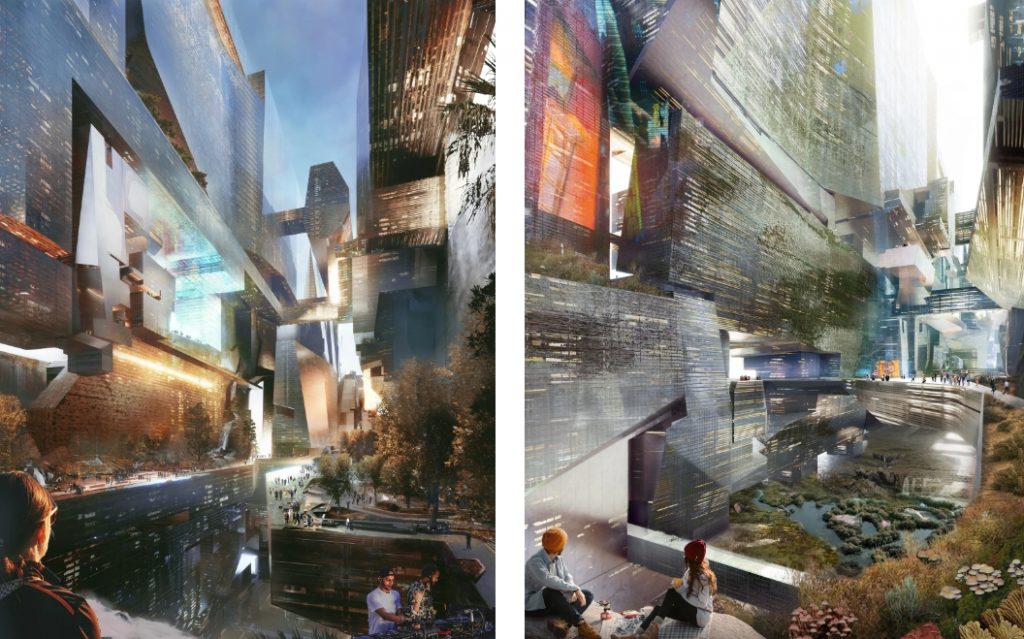 "Neom remains one of the most important projects in the Saudi Vision 2030 plan, and our commitment to delivering The Line on behalf of the nation is strong," the crown prince said in a statement. The project has nevertheless been strongly criticized, with some not hesitating to qualify it at best as highly improbable, at worst as a totally unrealistic fantasy. The Saudi ruler has also come under wider criticism for his Vision 2030 project, and more seriously still for his supposed role in the assassination of journalist Jamal Khashoggi in 2018.