The German firm Bulthaup presents its b3 system, an ingenuity of horizontal lines, ergonomic gestures and noble materials.
It is no coincidence that b3, the new kitchen system from the German firm Bulthaup, is covered by horizontal lines. Nor is it simply aesthetic: as the designer Herbert Schultes explains, these lines offer serenity, balance and harmony, which are very appropriate values ​​to define what we ask of good design today. And, furthermore, they are desirable qualities at a time when the domestic space, and the kitchen in particular, must be an oasis of calm and protection: a place to spend time, beyond a gastronomic workshop.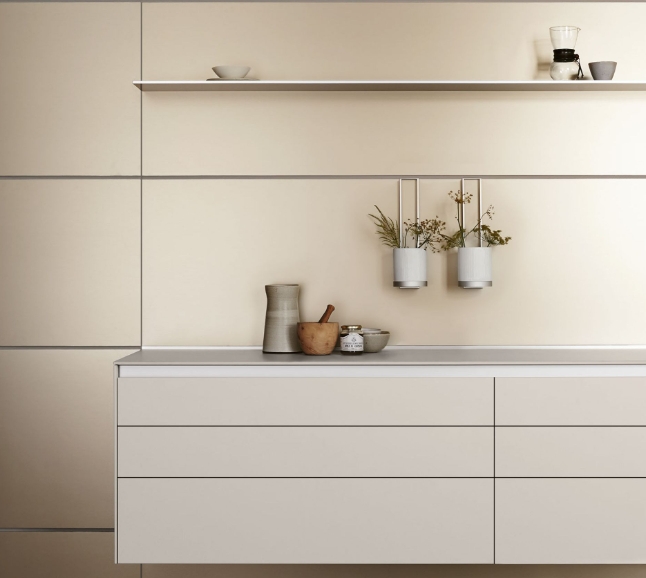 Hence, the many variations of the system have been conceived based on ergonomics. Everything is possible and customizable, as long as it is comfortable and that drawers, cupboards and the various kitchen tools can be accessed with ease and simple gestures.
The German firm, with a 60-year history of creating innovative, futuristic and luxurious kitchens, is famous for harmonizing architecture and furniture. That is why, for example, the collection can be adapted to different spaces without the need for comprehensive reforms, thanks to inventions such as a functional wall that goes far beyond a kitchen front; it serves to integrate the water area, allows the distribution of suspended elements –shelves, cupboards, hangers– and provides homogeneity to the space.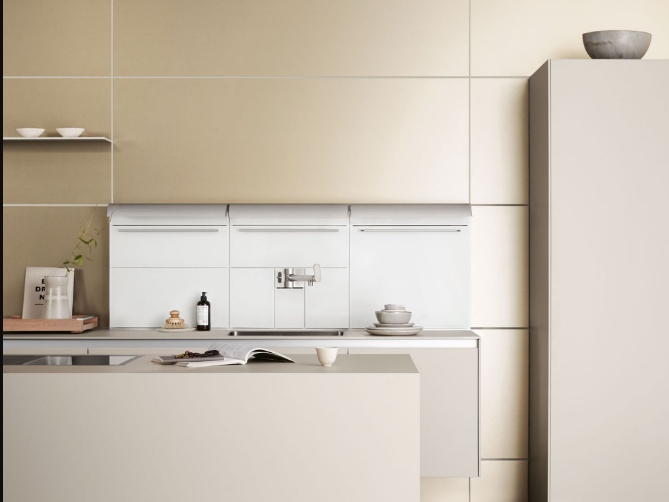 In turn, the central island becomes the true heart of the kitchen and, therefore, of the house; a neutral and useful space, beautiful and minimalist, that adapts to almost any function in this time when we check email while preparing the first coffee or children do their homework in the same space where their parents cook dinner. New times require new uses, and those of the new Bulthaup system are designed for today.
Even the laminates are far from clichés: more robust and smooth, with luxurious finishes and care to the millimeter. Here the only trompe l'oeils are those that serve to hide different functions of the kitchen under discreet panels. Wood, aluminium, lacquer or sheet metal are what they are and have the appearance they have, in a defense of honesty that only a firm as handcrafted as this can afford. After all, what is essential in a kitchen is not that it be very sophisticated or complex, but that it help us live better. And, in 2021, living better means living more peacefully.