After winning the bid to host the 2022 World Cup in 2010, Qatar began investing millions of dollars in order to become a "beacon of art and culture," according to the organizers. This is how some of the world's leading architects were called upon to build cultural landmarks in and around Doha.
It is estimated that the total investment for the construction of new museums, hotels and soccer stadiums was 200 billion dollars.
Qatar's updated cultural offer includes:
The National Museum of Qatar (by Jean Nouvel, Pritzker Prize 2008), is a 52,000 m2 building that narrates the past and present of the country. Completed in 2019, it converges with other cultural institutions, such as the IM Pei Museum of Islamic Art.
Nouvel designed irregular galleries arranged around a courtyard. Its façade is made of steel and is inspired by the desert rose mineral formation.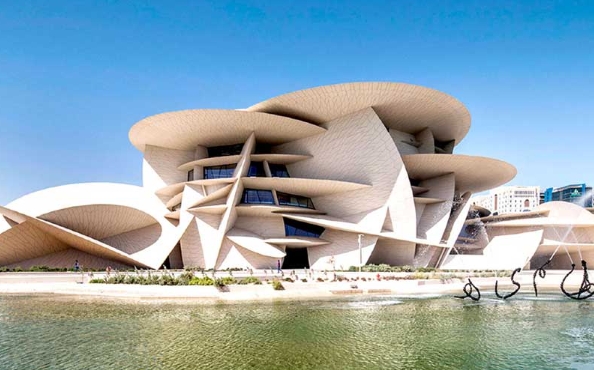 The National Library of Qatar was designed by OMA, the firm of Rem Koolhaas, and on the outside it is distinguished by its angular concrete shape, which contrasts with a more delicate fluted glass façade.
A series of marble bookshelves are located within the library. Its function: to house important Qatari texts and manuscripts.
National Library of Qatar is located in the academic district of Doha, near the Education City Stadium that will football matches are played.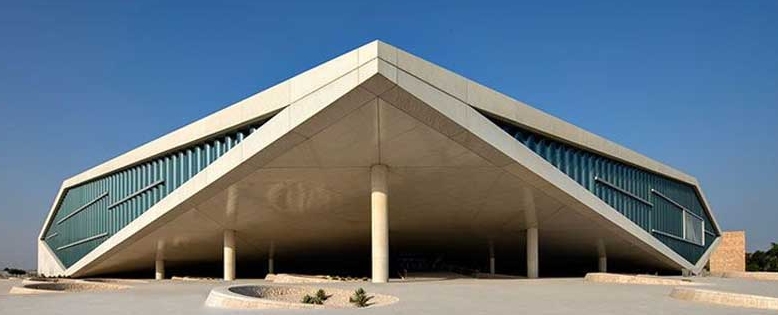 The Olympic and Sports Museum of Qatar 3-2-1 by Joan Sibina has a glass structure wrapped in rings that wink at the Olympic rings.
Inside it houses seven exhibition spaces, a cafeteria, restaurants and gift shops.
Qatar Olympic and Sports Museum is located a few steps from the Khalifa International Stadium.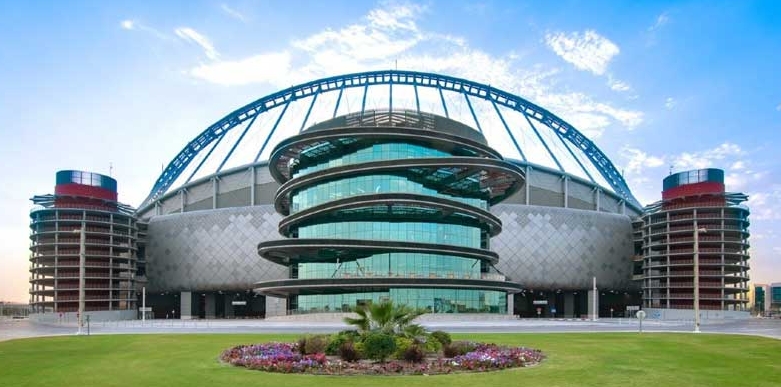 Iconic 2022 is a building designed by the architect Ibrahim M. Jaidah to celebrate the year of the FIFA World Cup. Divided into four blocks that make up 2022, it is the "first building of its kind."
It houses a supermarket, cafeteria and restaurants, a center and offices for sports organizations and health clinics.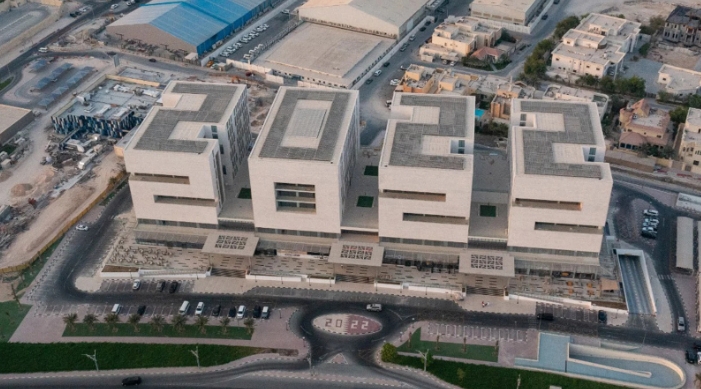 Designed by Arata Isozaki (Pritzker 2019), the Qatar National Convention Center was completed in 2011 and is characterized by its gigantic tree-shaped columns.
Its design is intended to emulate the sacred Islamic tree believed to symbolize the end of the seventh heaven, the Sidrat al-Muntaha.